In-line dispersion machines HG
The in-line dispersing machines are incorporated into the existing process lines and make sure the high capacity and high speed of pumping in the manufacture of highly stable emulsions and suspensions.
The establishment of dispersed, homogenized, and mixes the product at the same time. It is connected to the systems of pipelines, the mixing bowl or the reactors with the re circulation lines. The present in-line homogeniser is used also, to the increase in pressure (up to 3 bar) for the supply of the product at the output. Its capacity goes from 8 to 40 m3/hour. The series of in-line Homogenizer which secure all necessary capacity values the 100% PB aseptic work area the possibility of new equipment in vacuum mixing system higraMIX, or in mixing equipment of own manufacturethe easy and convenient replacement of seals and rings the more effective homogenization thanks to the improved construction of the mixing chamber.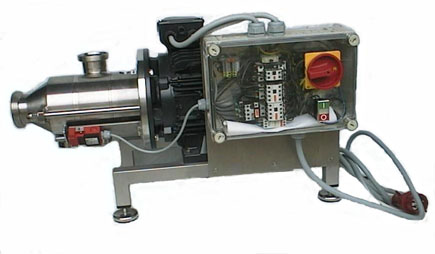 Type

Drive




kW

Throughput




m3/h (water)

Connections to




DIN 11851

HG 110

5.5

10.0

DN 50, DN 40

HG 125

18.5

25.0

DN 80, DN 65

HG 140

30.0

40.0

DN 100, DN 80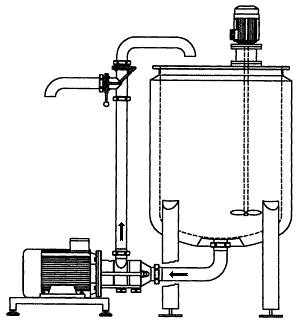 HG in line can be installed easily in the already operating lines.